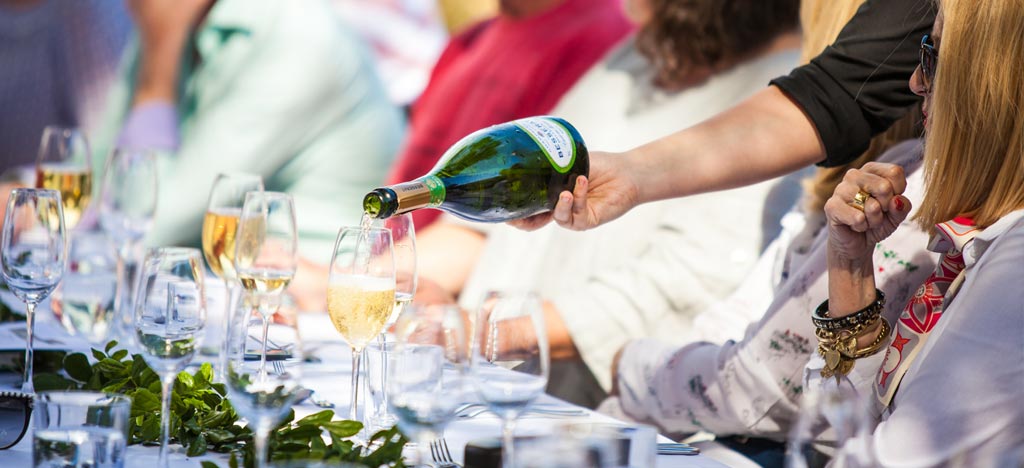 New This Year - Lazy Long Lunch
Visit Champagne for the day – no passport required.
Sunday 2 September 2018 - 12.30pm to 5.30pm
Extend your day at Effervescence with a Lazy Long Lunch - the Three Chef Truffle Lunch. 
Effervescence have partnered with the Truffle & Wine Co to put together the very special lunch featuring distinguished French chef Bruno Loubet, former Masterchef contestant and chef, Danielle Dixon, and Spicers' own Ash Martin. Set under the trees, the long lunch, starring the rare and expensive truffle, ('Tuber Melanosporum') offers 3 courses, each produced by one of our superstar chefs, with each dish matched, naturally with champagne.
An extra 'mid morning' bus has been added from Brisbane, leaving Roma St at 11am. Details on the booking page.
After enjoying a lovely three course Truffle and Champagne lunch, participants will spend a relaxing afternoon following a trail at their own pace around the picturesque grounds of Spicers Hidden Vale with stations set up at various points representing the four main growing regions of champagne; 'Montagne de Reims', 'Vallee de la Marne', 'Cote de Blancs', and 'Cote de Bar'. There will also be opportunities to participate in the favourite French pastime boules (Petanque) as well as other interesting activities.
Ticket for the Sunday event includes:
Three hours of tasting a large selection of champagne
A champagne tasting flute – the perfect way to enjoy champagne
Live music
Cooking demonstrations
French style markets
An Effervescene Tote bag to hold all your goodies