Spicers Hidden Vale, 31 August - 2 September, 2018
Champagne is used to celebrate life's most important moments, but this August, Champagne enthusiasts will gather to celebrate the wine itself.
Effervescence is back for the third year in 2018, (August 31 - September 2) brighter and bubblier than ever. Come on Sunday for a day of Champagne, food and music or make a weekend of it by booking one of the special VIP packages  with luxury accommodation and Champagne breakfasts, lunch, dinners and masterclasses.
We look forward to raising a glass with you again this August.
Sante!
Effervescence - It's about 
Champagne
Effervescence Champagne Houses
Champagne Pol Roger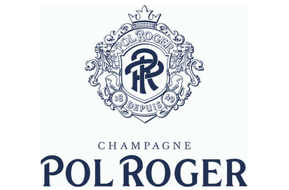 Champagne Pol Roger
Region: Montagne de reims
Description: In its 160 years of history, Pol Roger has carved out one of the most flattering reputations in the select circle of the leading Champagne brands. For five generations, the descendants have been equally demanding, remaining loyal to the strategy initiated from the very beginning by the firm's founder. Pol Roger is the gentlemen's Champagne, as Jean-Paul Kauffman wrote in "Voyage en Champagne". It is not surprising, therefore, that Winston Churchill and even the British Royal Family should have made it their favourite over the years. The purity and nobility of Pol Roger Champagne is also the fruit of the know-how, passed down from generation to generation. From the harvest in the region's best vineyards, to the painstaking work in the cellar, each gesture has its importance. 
Website: www.polroger.com/en
---
Brut Reserve Non Vintage
Blend: 33% Pinot Noir, 33% Chardonnay, 33% Meunier
Dosage: 9g/L
Brut Vintage 2008
Blend: 60% Pinot Noir, 40% Chardonnay
Dosage: 7g/L
Rose Vintage
Blend: 60% Pinot Noir, 40% Chardonnay