Champagne is used to celebrate life's most important moments.
Effervescence is back for the fifth year returning to the stunning Hanworth House in East Brisbane. The 'Blush by Effervescence,'  Long Lunch will be held on Sunday, October 4, with a focus on the most evocative of champagnes, rosé.
Alfrescho Caterering's Alastair McLeod - TV presenter, chef, and bon viveur will again design an indulgent truffle four-course long lunch in the garden of the historic property, matched with six pink champagnes.
After the lunch, guests will be invited to stay an enjoy the property while listening to live music. There will be a bar available offering a variety of drinks.
The event will again be supporting Mater Foundation 'Chicks in Pink' as we reach towards our goal of raising $25000 for this very worth charity.
Spicers Hidden Vale, 31 August - 2 September, 2018
Champagne is used to celebrate life's most important moments, but this August, Champagne enthusiasts will gather to celebrate the wine itself.
Effervescence is back for the third year in 2018, (August 31 - September 2) brighter and bubblier than ever. Come on Sunday for a day of Champagne, food and music or make a weekend of it by booking one of the special VIP packages  with luxury accommodation and Champagne breakfasts, lunch, dinners and masterclasses.
We look forward to raising a glass with you again this August.
Sante!
Effervescence - It's about 
Champagne
Rosé Lunch Champagne Partners
Champagne Louis Roederer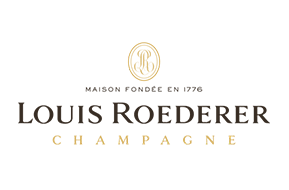 Champagne Louis Roederer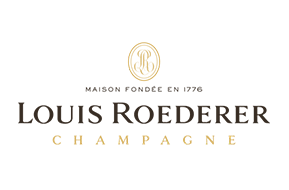 Region: Montagne de Reims
Description: When he inherited the Champagne House in 1833, the aesthete and entrepreneur Louis Roederer took a visionary approach to enriching his vines, aiming to master every stage of the wine's creation. He forged the wine's unique style, character, and taste. In the mid-nineteenth century, Louis Roederer acquired some of Champagne's grand cru vineyards—an approach that contrasted sharply with contemporary practices.
While other Houses bought their grapes, Louis Roederer nurtured his vineyards, familiarized himself with the specific characteristics of each parcel, and methodically acquired the finest land. Louis Roederer's guiding principle was that all great wine depends on the quality of the soil, a passion for tradition, and an astute vision of the future; the fame and reputation of the House of Louis Roederer was firmly established. His heir, Louis Roederer II was equally enlightened and adopted his father's conscientious approach to the production of champagne, patrimonial estate management, and instinctive audacity.
Website: www.louis-roederer.com/en
---
Grand Cru Blanc de Blancs Extra Brut NV:
Blend: 100% Chardonnay
Dosage: 2.5% g/l
We are so happy to work with these people
Effervescence is proudly supported by