Champagne Houses
Over 25 Champagne Houses
We are thrilled to have the support of the following champagne houses and growers to help make Effervescence a true overview of the Champagne region. Champagne is such a diverse area, and this mix of houses and grower champagnes gives a true indication of the exciting choice there is.
Champagne Louis Roederer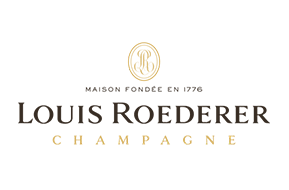 Champagne Louis Roederer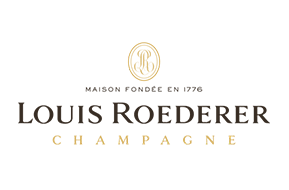 Region: Montagne de Reims
Description: When he inherited the Champagne House in 1833, the aesthete and entrepreneur Louis Roederer took a visionary approach to enriching his vines, aiming to master every stage of the wine's creation. He forged the wine's unique style, character, and taste. In the mid-nineteenth century, Louis Roederer acquired some of Champagne's grand cru vineyards—an approach that contrasted sharply with contemporary practices.
While other Houses bought their grapes, Louis Roederer nurtured his vineyards, familiarized himself with the specific characteristics of each parcel, and methodically acquired the finest land. Louis Roederer's guiding principle was that all great wine depends on the quality of the soil, a passion for tradition, and an astute vision of the future; the fame and reputation of the House of Louis Roederer was firmly established. His heir, Louis Roederer II was equally enlightened and adopted his father's conscientious approach to the production of champagne, patrimonial estate management, and instinctive audacity.
Website: www.louis-roederer.com/en
---
Grand Cru Blanc de Blancs Extra Brut NV:
Blend: 100% Chardonnay
Dosage: 2.5% g/l
Champagne Achille Princier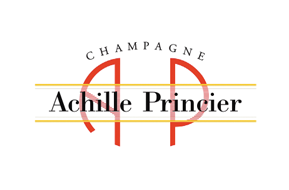 Champagne Achille Princier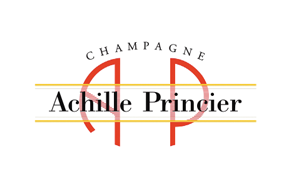 Region: Montagne de Reims
Description: Champagne makers at Achille Princier since 1901, the Mansard family has always had strong values to uphold their reputation, including respect for tradition, family independance and generosity. In this family wine is an art form, from the palnting of the vignes to the commercialistion of Champagne. The making of wine grown from their own plantings is a major strenghth of this "grower champagne".
In 1901 Bennoni Mansard began to make his first bottles of Champagne. In 1926 one of his 4 sons Gaston Mansard took over. 10 years after the second world war his son Michel succeded him with the objective to make high quality Champagne. With the growth in Champagne production he took the decision to enlarge the cellars and the winery and buy more parcels of land in the heart of Epernay.
Today his son Maxime Mansard has taken the decision to launch a premium Champagne- Achille Princier- making a small volume production. It is made from very old vines planted by his ancestors. He selects grapes , for this brand, from parcels first planted in 1930 and perpetuates the traditions of family production. He hopes that you will share his values of quality and authenticity, and his dream.
Website: www.champagne-achille-princier.com
---
Grand Reserve Brut NV:
Blend: Pinot Noir 30%, Meunier 35% and Chardonnay 35%
Dosage: 8g/l