Champagne Houses
Over 25 Champagne Houses
We are thrilled to have the support of the following champagne houses and growers to help make Effervescence a true overview of the Champagne region. Champagne is such a diverse area, and this mix of houses and grower champagnes gives a true indication of the exciting choice there is.
Champagne Frere-Jean Freres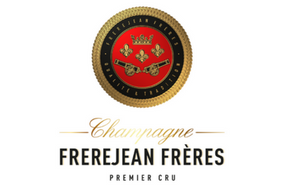 Champagne Frere-Jean Freres
Region: Cote des Blancs
Description: The brotherhood Frerejean Taittinger grew up in the respect of champagne traditions. Passionate of oenology, Guillaume, Richard and Rodolphe created their own Maison de Champagne.
The idea: to build up champagne the same way as a great wine. To only keep in mind to reach Excellence, Perfection and to make of this quest a fully-fledged signature. The Maison only offer 1er Cru champagnes of great quality, a clever blend between chardonnay, pinot noir and pinot meunier.
Website: www.frerejeanfreres.com
---
NV Blanc des Blancs:
Blend: 100% Chardonnay
Dosage: 7.5g/l
Cuvee des Hussards Blanc des Blancs:
Blend: 100% Chardonnay
Dosage: 7.9g/l
Rose Premier Cru 2009:
Blend: 60% Chardonnay, 28% Pinot Noir, 12% Pionot Noir vinified as red wine
Dosage:
Extra Brut Premier Cru 2006:
Blend: 50% Chardonnay, 50% Pinot Noir
Dosage:
Champagne Bonnaire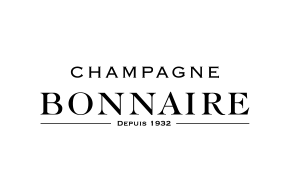 Champagne Bonnaire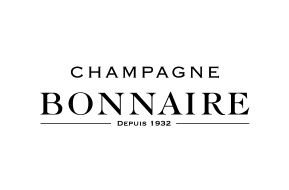 Region: Cote des Blancs
Description: The house Bonnaire is installed since 1932 in one of the most beautiful crus of Champagne, the village of Cramant, in the heart of the Côte des Blancs. It derives the reputation of its wines from this soil blessed by the gods where the Chardonnay reigns supreme. Out of respect for this beautiful origin, the work of the vineyard has always occupied the spirits and days of the winemakers of the house. Today's challenge is in how to grow grapes and how soils are treated throughout the year. Vineyard management is thus at the center of all our attention, a real starting point for our activity. In the beginning is the vineyard.
Website: www.bonnaire.com
---
Cuvee Tradition:
Blend: 40 % Chardonnay, 30% Pinot Noir, 30 % Pinot Meunier
Dosage: 8g/l
Champagne Jacquart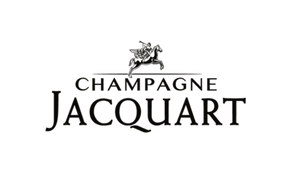 Champagne Jacquart
Region: Montagne de reims
Description: The identity of our House is profoundly rooted in the land of Champagne, in its hilly landscapes, its chalk and its villages. Young as it may be in Champagne history terms, thanks to its 1,800 winegrowers, Jacquart boasts a terroir as vast as it is unique, covering 2,400 ha, to shape its wines with a very contemporary elegance. For over 10 years, the Alliance Champagne Group has been committed to sustainable vinegrowing, an innovation in Champagne. It is a choice guided by the need to preserve our environment and the determination to cultivate our vines with the highest possible quality standards. Sustainable winegrowing operates on a voluntary basis and aims to meet quality and environmental requirements while protecting the future of the vineyards.
Website: www.champagne-jacquart.com
---
Champagne Jacquart Brut
Blend: 40% Chardonnay, 35% Pinot Noir, 25% Meunier
Dosage: 10g/L
Champagne Jacquart Blanc de Blancs
Blend: 100% Chardonnay
Dosage: 10g/L
Champagne Jacquart Cuvee Alpha 2010
Blend: 60% Pinot Noir, 40% Chardonnay
Champagne Achille Princier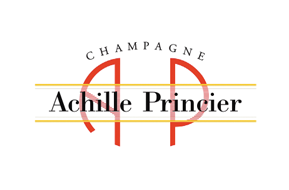 Champagne Achille Princier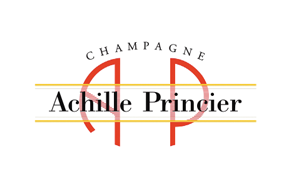 Region: Montagne de Reims
Description: Champagne makers at Achille Princier since 1901, the Mansard family has always had strong values to uphold their reputation, including respect for tradition, family independance and generosity. In this family wine is an art form, from the palnting of the vignes to the commercialistion of Champagne. The making of wine grown from their own plantings is a major strenghth of this "grower champagne".
In 1901 Bennoni Mansard began to make his first bottles of Champagne. In 1926 one of his 4 sons Gaston Mansard took over. 10 years after the second world war his son Michel succeded him with the objective to make high quality Champagne. With the growth in Champagne production he took the decision to enlarge the cellars and the winery and buy more parcels of land in the heart of Epernay.
Today his son Maxime Mansard has taken the decision to launch a premium Champagne- Achille Princier- making a small volume production. It is made from very old vines planted by his ancestors. He selects grapes , for this brand, from parcels first planted in 1930 and perpetuates the traditions of family production. He hopes that you will share his values of quality and authenticity, and his dream.
Website: www.champagne-achille-princier.com
---
Grand Reserve Brut NV:
Blend: Pinot Noir 30%, Meunier 35% and Chardonnay 35%
Dosage: 8g/l